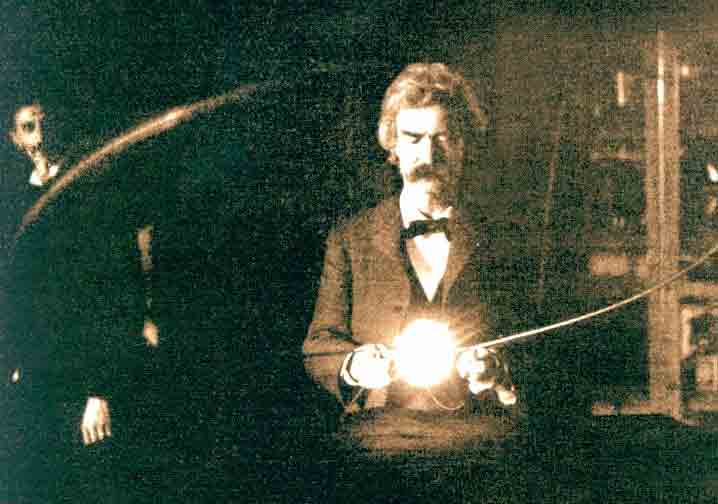 Life is a bitch that will not stop having puppies.
You are constantly tested by forces that appear insurmountable.
Forces that crash into you as unrelenting wave after unrelenting wave.
A torrential downpour of letdowns, hindrances, and misfortune.
You attempt to stand with oaken composure but slowly these forces weather your resolve.
Forces amass at your gates.
You begin to contemplate paying tributes to these hordes of tribulation.
Cheating significant others.
Depleted bank accounts.
Loss of employment.
Lack of intimacy.
Recession.
There is always something.
It materializes as an ever growing pile with every passing day, week, month, year.
How can one respond to such negative forces when all hope, energy, and patience appear to have been exhausted.
One day the Turkish Sultan Mehmed Iv sent the following envoy to the Zaporozhian Kozaks:
As the Sultan; son of Muhammad; brother of the Sun and Moon; grandson and viceroy of God; ruler of the kingdoms of Macedonia, Babylon, Jerusalem, Upper and Lower Egypt; emperor of emperors; sovereign of sovereigns; extraordinary knight, never defeated; steadfast guardian of the tomb of Jesus Christ; trustee chosen by God himself; the hope and comfort of Muslims; confounder and great defender of Christians—I command you, the Zaporozhian Kozaks, to submit to me voluntarily and without any resistance, and to desist from troubling me with your attacks.
His forces: massive. His will to destroy enemies: steadfast.
He appears unconquerable to numerous peoples and nations.
To the majority defiance is foolish.
The world is inherited by those considered by the masses as fools.
The Zaporozhian Kozaks respond with rebelliousness and smirk.
Thou art a turkish imp, the damned devil's brother and friend, and a secretary to Lucifer himself. What the devil kind of knight art thou that cannot slay a hedgehog with your naked arse? The devil shits, and your army eats. Thou a son of a bitch wilt not ever make subjects of Christian sons; we have no fear of your army, by land and by sea we will battle with thee, go fuck thy mother. Thou art the Babylonian scullion, Macedonian wheelwright, brewer of Jerusalem, goat-fucker of Alexandria, swineherd of Greater and Lesser Egypt, Armenian pig, Podolian villain, catamite of Tartary, hangman of Kamyanets, and fool of all the world and underworld, a fool before our God, a grandson of the Serpent, and the crick in our dick. Pig's snout, mare's arse, slaughterhouse cur, unchristened brow, screw thine own mother! So the Zaporozhians declare, you lowlife. Thou wilt not even be herding Christian pigs. Now we shall conclude, for we don't know the date and don't have a calendar; the moon's in the sky, the year in the book, the day's the same over here as it is over there; for this kiss our arse!
Nothing can conquer a man's spirit more so than his own doubts.
Nothing can destroy a man's will more so than his own hesitance.
Nothing can weaken a man's resolve more so than his willingness to concede.
We are living in glorious times.
The ways of the old guard are being questioned.
The unthinkable lifestyle of yore is now reality.
If you wish to live in regards to the old script, then yes you will find yourself suffering.
If you view your success by your job, car, or companion; you're going to have a bad time
Forces are constantly working against you no matter what your age. If you don't understand that you've become a commodity, than I implore you to take a moment and consider that fact.
However look upon this world with a smirk and do not cower.
There is now a new rule book afoot, easily attainable by your hand.
If you move back in with your parents do not treat it as a loss. See it for the investment that it can be. You have an opportunity to build something: yourself and your future in a safe haven.
If you had to sell your car because you could not afford the payments then look at bicycle as an investment in your health and inspiration to buy a motorcycle.
If you lost your job learn a new skill or develop a service or product that people seek. I will buy from you paracord shoelaces with metal aglets. I need a new beanie, sew one for me and I will pay. There are things that have fallen out of popularity, but I guarantee there is a niche market for it (Indian Clubs). Seek to become the best crafter of it and there will be profit.
This is the time to learn from those old timers that lost their job at the mill, factory, or rail yard.
Use their knowledge to create the next generation of services.
Apprentice under those that know how to repair antique clocks.
Study from the masters that are dying with knowledge not found in books.
The new millennium is upon us. It brings with it numerous opportunities to those that hustle and seek. There is nothing that can force you to be geographically static. There is nothing that will prevent you from creating products to sell to others. The barriers to the world are lower than they have been in any moment in history.
If something feels unconquerable it is because you have allowed blinders to be placed upon you.
Do not think outside the box.
There is no box.